Featured Success Stories
Muzammil
"Thank you MalaysianCupid!"
i found very good partner , with honesty and dignity,she really understand my actual position so she express her feeling to me and i too, this site is very good for the development of real good relation depends on truth, and if the material of profile is true you can also find the good partner. thanks to malaysiancupid.com
Nicole 312504
"Thank you MalaysianCupid!"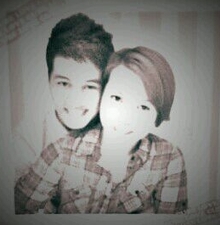 Thanks to the site for matching me with my partner. We are happy being together and planning for marriage in the near future. Never came to my mind that internet love exist but I have met an honest and loyal partner. He is the best I have ever had. Thanks MalaysianCupid!
Alex
"Thank you MalaysianCupid!"
Thanks MalaysianCupid, I finally found someone from your website. Thank you for providing opportunity and open door to meet my wonderful life partner.
Ashley
"Thank you MalaysianCupid!"
I am surprised that I could find someone to accept me. Being a separated person with a daughter, I thought that I will never find love. Thank you MalaysianCupid for making it all possible.
Alius
"Thank you MalaysianCupid!"
thanks to MalaysianCupid finally i found him I'm so happy 2 thnkful every time thank you so much
Cupid Media, the Cupid Media Logo and MalaysianCupid are registered trademarks of Ecom Holdings Pty Ltd and used with permission by Cupid Media Pty Ltd.